About
Software engineer with over 20+ years of experience developing wide range of IT products ranging from traditional client server desktop solutions, to dynamic websites, REST APIs, mobile apps, backend solutions, highly scalable distributed solutions, security and penetration testing tools.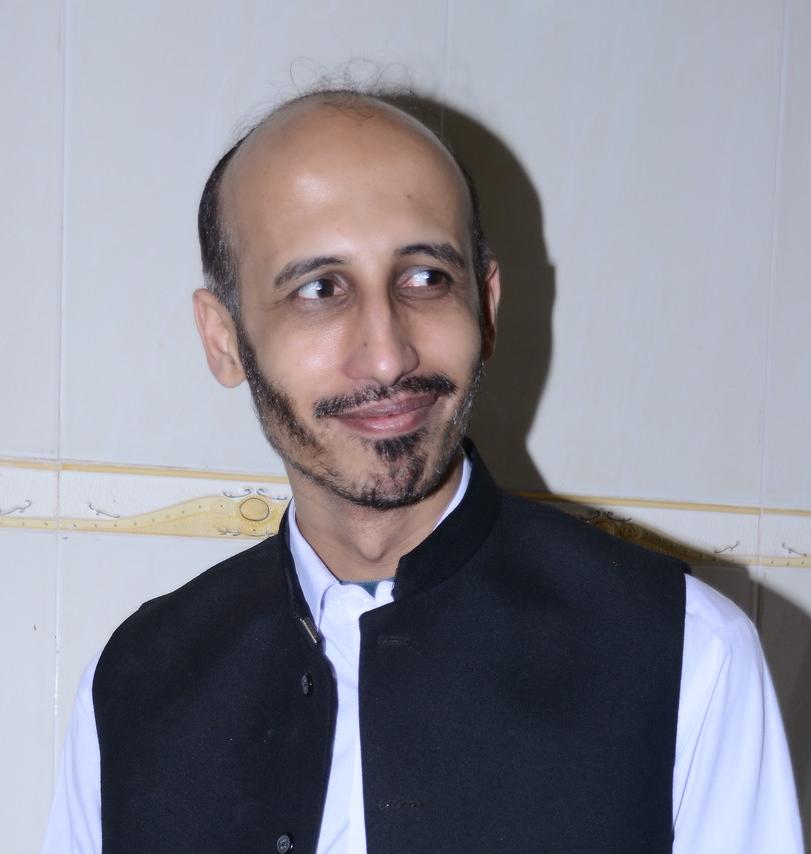 Software Engineer, Web Developer & Security Researcher.
I develop sophisticated and well-designed applications.
Website: kashif.compulife.com.pk
Phone: +92 345 5080255
City: City : Rawalpindi, Pakistan
Degree: Master
Email: kashif@compulife.com.pk
Skype: kashif_iftikhar
I mostly develop solutions for Linux platform using primarily Python as the backend programming language. While I am proficient with many other technoglogies Linux & Python are my main tools that I like to work with. I like to develop IT security or IoT related software and services but you'll always find me interested in doing things that are out-of-the-box.
Education & Experience
Education
Master of Computer Science (MCS)
2002 - 2004
Institute of Information Technology and Management (Muhi-ud-din Islamic University), Rawalpindi.
Bachelors in Electronic Engineering Specializing in Computer Science (BCS)
1998 - 2000
ICCMS (Newport University), Rawalpindi.
Professional Experience
Lead System Architect
2016 - Present
Threatify, Ltd.
Incharge of managing a team of developers and developing a highly scalable and comprehensive information security and prevention platform.
Backend Engineer
2013 - 2015
KLab America
Worked with KLab America as a backend engineer for mobile games for 18 months. Technologies included: Python, PostgreSQL, MongoDB, Flask, SQLAlchemy, Heroku, Git.
Project Manager MIS
2012 - 2013
FAFEN TDEA
Worked as Project Manager MIS at Free and Fair Election Network before general elections 2013. Incharge of developing a comprehensive election monitoring system. Managed a team of 8 developers and network personnel.
Project Lead
2008 - 2012
Compulife
Managed a team of 5-6 developers on different projects and also developed projects with them.
System Architect
2003 - 2008
Pakistan Army Induction System
Developed and maintained online-registration and computerzied induction system for Pakistan Army for Officers Exams (PMA, Graduate Courses). NADRA previously conducted these tests for Pakistan Army. Linux Apache MySQL PHP Python.
Freelancer
2002 - 2016 (Interim work between jobs)
Elance/Upwork.
Developed 100+ big and small projects as freelancer.
Skills
Skills are listed in order of most proficient and most recently used.
Operating Systems

IPCop/IPFire (Linux Firewall Distros) 70%
Data Stores & Databases

PostgreSQL (Relational) 70%

MySQL/MariaDB (Relational) 70%

SQLite 3 (Relational) 80%

SQL Server (Relational)60%

MS Access (Relational)80%

ArangoDB (Multi-model NoSQL - Graph - Document Store) 80%

MongoDB (Document Store)60%

ELK Stack (Elasticserch, Logstash & Kibana)75%
Information Security

Network Security Assessment 70%

Risk Mitigation Strategies 80%
Proramming Languages

Linux Shell Scripting 75%
ORMs For Data Access

Arango ORM (Python) (Self Developed) 100%
Cross Platform UI Toolkits & Mobile Apps
Client End Web Development

Less (CSS Preprocessor)60%

Bootstrap (CSS Framework)90%

Dojo (JS UI Widgets Framework)80%

Angular (JS Framework) 60%
Server End Web Development

Flask (Python Web Framework) 95%

Pyramid (Python Web Framwork) 75%

PyCK (Python web framwork scaffold - self developed) 100%

Bottle (Python Web Framework) 85%

Django (Python Web Framework) 65%

Symfony (PHP Web Framwork) 70%

CodeIgniter (PHP Web Framwork) 60%

Yii (PHP Web Framwork) 65%
Electronics

Arduino Based Development 80%

Microcontroller Programming 70%

Hardware Interfacing using Arduino, RPi, etc 90%

Wireless Cummunication 60%
Documentation & Data Modeling

RestructuredText (reST)90%

Sphinx Documentation Generator90%
Web CMS and Related

Odoo (Python Web Based ERP) 60%
Task Orchestrators / Workflow Runners
GIS Related

PostGis (Postgresql GIS Extension) 70%

GeoAlchemy (SQLAlchemy GIS Extension) 70%
Cloud Related

Docker Swarm (Orchestrator) 80%

Kubernetes (Orchestrator) 60%
Analytics

Mobile App Tracking (MAT) 60%
Old deprecated stuff that I knew but is no longer used